A
ction :
was.jvm
(Category :
was
, Name :
jvm
, By :
kikonf
)
C
omplete Name :
was.jvm.by.kikonf
V
ersion :
5.0
L
icense :
Modified BSD License
P
urpose of the was category :
Easy to customize. This category use in background the
wsadmin
command in
jython
mode (through
AdminConfig
,
AdminControl
and
AdminTask
), to drive
WebSphere Application Server
® configuration.
You can use it to manage the whole
WebSphere
® architecture.
P
urpose of this jvm plugin : Tune one JVM characteristics
The following shows in what part of a typical Architecture is likely to be found, the Resource configured by Action : was.jvm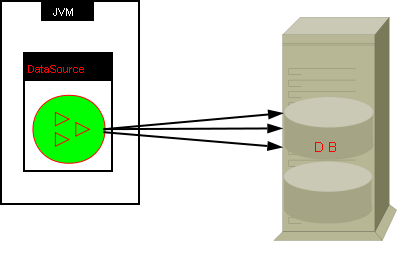 Tune one JVM characteristics.
Note: Prior to be tuned the JVM should exist.
You can create it using the Action: crtserver.

---
Trademarks :
"IBM", "WebSphere", "WebSphere Aplication Server", "WAS" are registred trademarks of International Business Machines Corporation.
"Java" and "JVM" are a registred trademarks of Oracle and/or its affiliates.
Other names may be trademarks of their respective owners.